What is the Difference Between Conference Chairs and Training Chairs?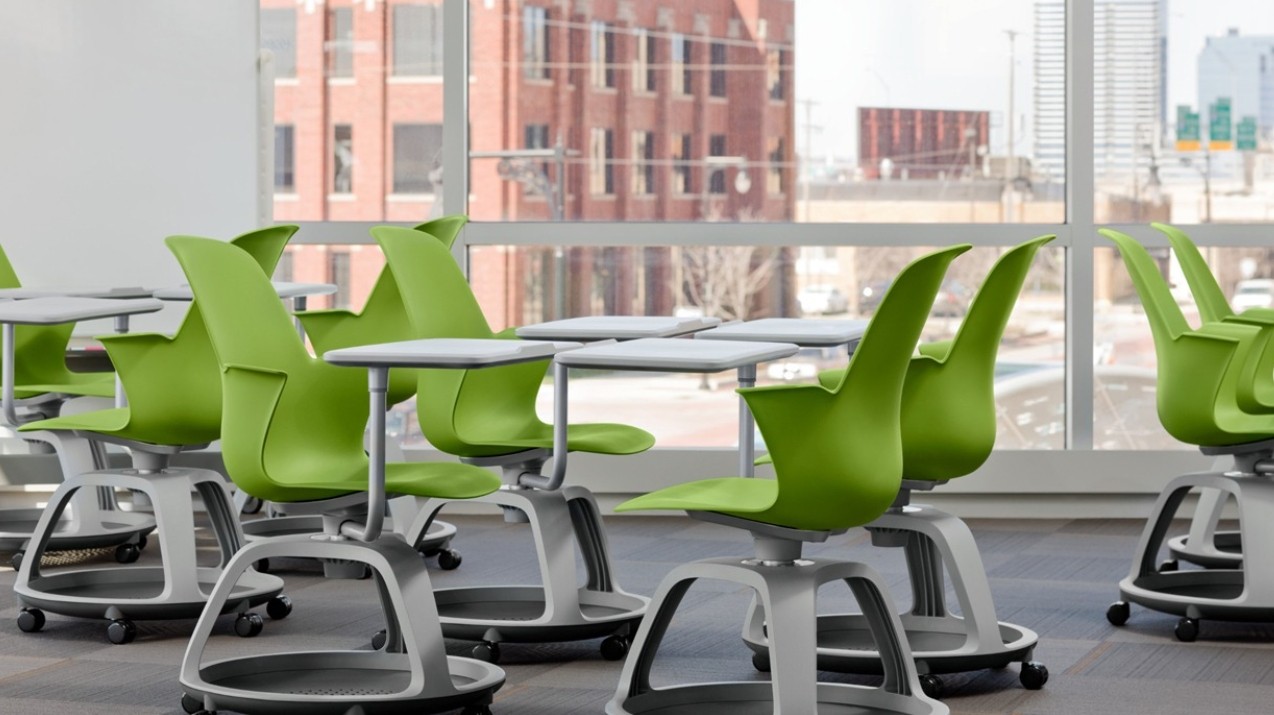 We usually use furniture for different occasions when we have meetings or training, so there are many different names. Among them, conference chairs are usually used when various meetings are held, and training chairs are used for training. So, what is the essential difference between conference chairs and training chairs?
Conference chairs, also called conference chairs, are a type of product that is necessary for ordinary meetings, and there are many materials and shapes. The material can be divided into plastic steel, solid wood, mesh, plastic, etc. These are all common materials. Conference chairs are often associated with major events of the company, such as business negotiations or internal company decisions, and represent the image of the company, so the role played by conference chairs is particularly important.
Training chairs are also called dictation chairs and news chairs, which refer to chairs that can be used for desktop work in training meetings, press conferences, and other related occasions. Among them, there are many choices of materials and specifications. The materials can be divided into the mesh, plastic, leather, and steel pipe. In terms of function, it can be divided into folding, writing board, and storage functions.
The multi-functional training chair can bring convenient and quick completion of training in the training room. From the perspective of use occasions, it is mainly used in meeting rooms, reading rooms, library reference rooms, training classrooms, laboratories, staff training, etc. in various places.
In fact, there is no difference between training chairs and conference chairs in essence, but they are used on different occasions. If you want to buy training chairs or conference chairs, please
contact us
.
DINGYOU is a professional
custom office table and chair manufacturer
with 18 years of experience. It mainly produces training desks and chairs, smart classroom splicing desks and chairs, which can be applied to schools, governments, enterprises, training institutions, and other scenarios. Persist in participating in office and school industry exhibitions every year, focus on one product field and gain more recognition and support from customers. We sincerely look forward to your consultation, we would like to be a member of you to solve your needs and achieve win-win cooperation!