Focus On The Development And Manufacture Of Training Tables And Chairs For 18 Years
School desk and chair matching solution

Smart Classroom Solutions
1. Smart classroom tables and chairs are mainly used in college classrooms and multi-functional classrooms. Different splicing group placement schemes can be combined according to the size of the space.
2. Different colors of desks and chairs can bring different space environments to the classroom, improve the state of students in class and better devote themselves to the course.
3. It is convenient for teachers to teach in groups, which is to promote student exchanges and discussions and better attract the course content.
Contact Us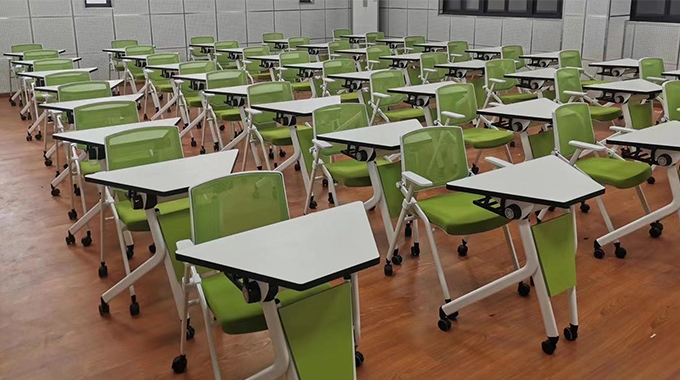 Determine The Type Of Desk And Chair Package You Want
Generally, there is no limit to the size of the classroom space. For different sizes, you can first create a floor plan, and then choose the function of the desk and chair according to your project, and then choose the color to match the decoration design or school needs.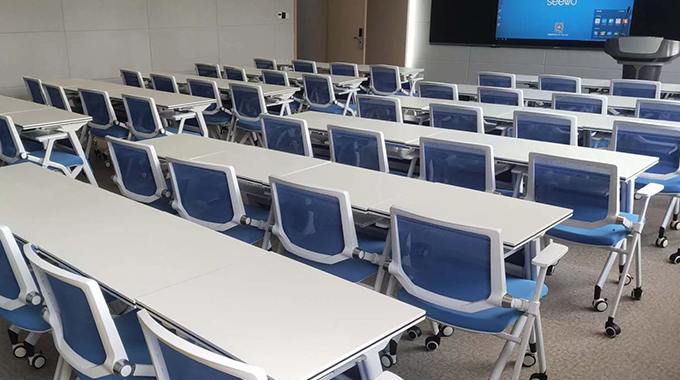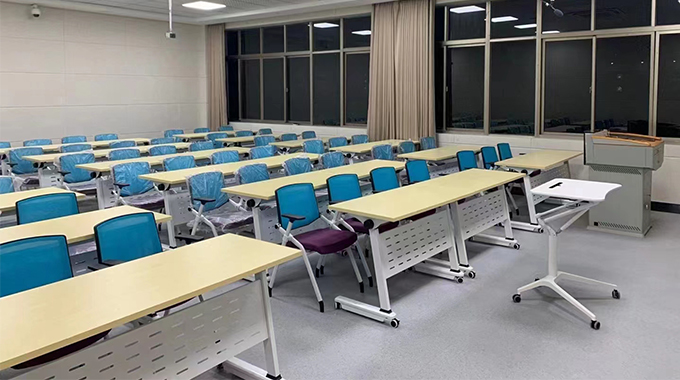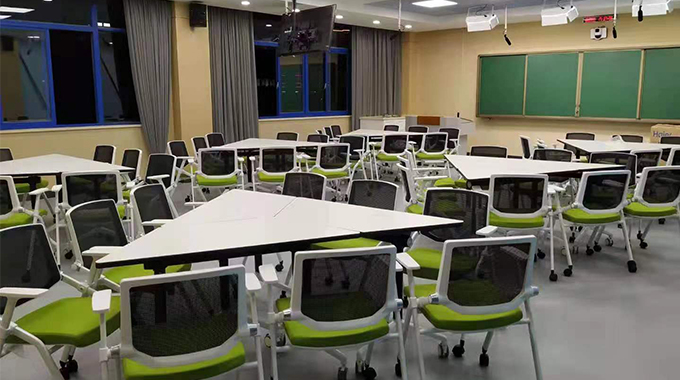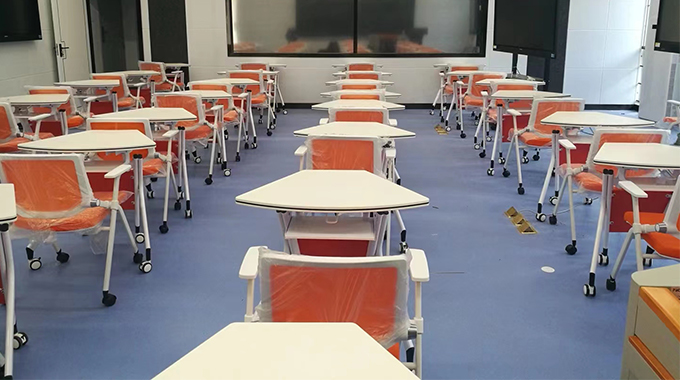 How To Customize Smart Classroom Solution
Project Understanding

Style Confirmation

Specification Confirmation

Color Confirmation

Effect Drawing Confirmation
Sample Confirmation

Packaging Confirmation

Order Arrangement

Contract Signing

Delivery Confirmation
Professional focus
since 2004
How To Customize Regular Classroom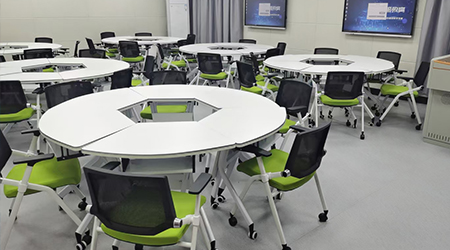 Smart Classroom Solutions 1
Comfortable mesh-back training chair + foldable splicing table with green cushions make the space look more harmonious and ease the tense learning atmosphere.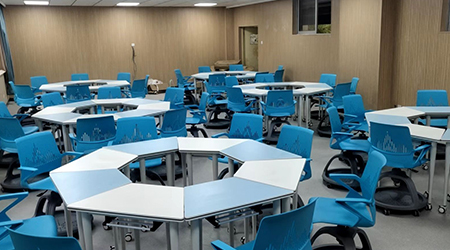 Smart Classroom Solutions 2
Blue multifunctional swivel chair + blue and white color blocking folding table, jump color with the space looks more energetic, let study more motivated.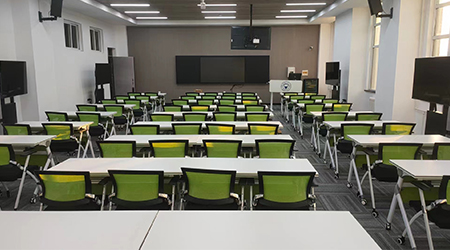 Smart Classroom Solutions 3
Double long splicing table + removable folding mesh back chair, simple color scheme makes the table and chairs look more neat and teaching easier.

Flexible Payment
Pay with Multiple Credit Cards

Online Support
24 hours a day, 7 days a week

Transportation
ocan shipping and air transport

Guarantee
5 years warranty