How School Chairs Affect Student Performance?
Are the children comfortable in the school chairs? Are the chairs the right size for them? Can they focus on the classroom?
Why are we asking these questions? Children sit in classrooms for more than 8 hours a day, but their physical comfort is an often overlooked issue by institutions.
Comfort, whether in the office or at school, needs to be discussed. If adults sit in poor posture for extended periods of time causing back pain, what else can we expect from children who are still in the early stages of development?
The classroom is the main place where children and teens spend most of their time. Most of their study habits and learning take place while sitting. If they spend so much time in a chair, they should also be sitting comfortably in something.
The wrong type of furniture can be the cause of physical pain long after a student finishes school. These physical pains can and will affect a student's learning process and, in other cases, hinder their growth.
Children may belong to the same age group, but their individual physical development varies. Currently, students sit on traditional wooden tables and benches that may not suit their height or body structure.
Children deserve a piece of school furniture that is both ergonomic and comfortable. Chairs that are lightweight, flexible, non-toxic, and sturdy are essential to keeping students safe and comfortable throughout the school year.
What are the most important functions of school chairs?
Now that you understand how important school chairs are for kids, we've put together a few points to ensure your school has the right furniture.
Encourage movement - The first point we have to address is the chair's ability to allow movement.
Humans have a natural tendency to constantly adjust their seats in order to rebalance themselves or change into a comfortable position. This means that rigid chair styles are not recommended as they do not allow this natural movement.
Enough space - Did you know that in the 20th-century classroom furniture was produced to encourage upright posture?
However, the researchers found that, rather than encouraging the healthiest postures, it can actually lead to the inappropriate physical exertion of certain muscles, leading to poor posture.
"A 135-degree body-thigh sitting has been shown to be the optimal biomechanical sitting position, rather than the 90-degree sitting position that most people consider normal."
Also, children often choose to use chairs to sit in different positions, so we need to provide just the right amount of space to accommodate these positions easily.
Flexibility - Flexibility talks about the lightweight design of the chair, which can be adapted to different teaching techniques and learning styles.
On the one hand, easy-to-move and adjustable furniture provide students with rich configurations, allowing students to study as a group, which will bring better interaction and a new atmosphere to the classroom.
The right size - We should not forget the size of the chair. If you have long legs, you don't want to sit in a chair that's shorter than you are. The same applies to classroom chairs.
Teachers need to ask not just about left-handed or right-handed chairs, but also whether there is a chair that is suitable for the child's height.
Conclusion
School chairs are often overlooked when they play an important role in student learning.
Remember, classrooms must encourage collaborative learning to meet each child's comfort and space needs. If you want to buy high-quality and comfortable school chairs, welcome to
contact us
.
DINGYOU Office Furniture
is a professional
custom school tables and chairs manufacturer
. After 8 years of accessories experience, in 2012, we created finished desks and chairs supporting services, mainly producing training desks and chairs, smart classroom splicing desks and chairs products, which can be used in schools, governments, enterprises, and training institutions, and other scenarios.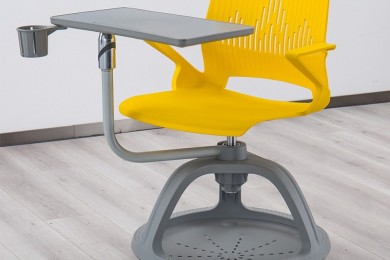 A multifunctional node chair that adapts to a variety of scenarios, with a variety of colors and configurations to choose from!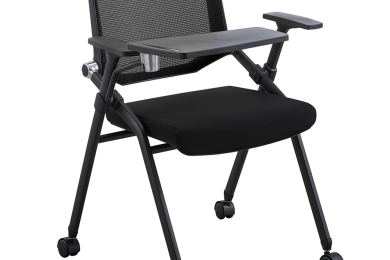 This chair is ergonomic, can be folded to save space, has a large carrying capacity, and is customizable in color.