Training Room Furniture Guide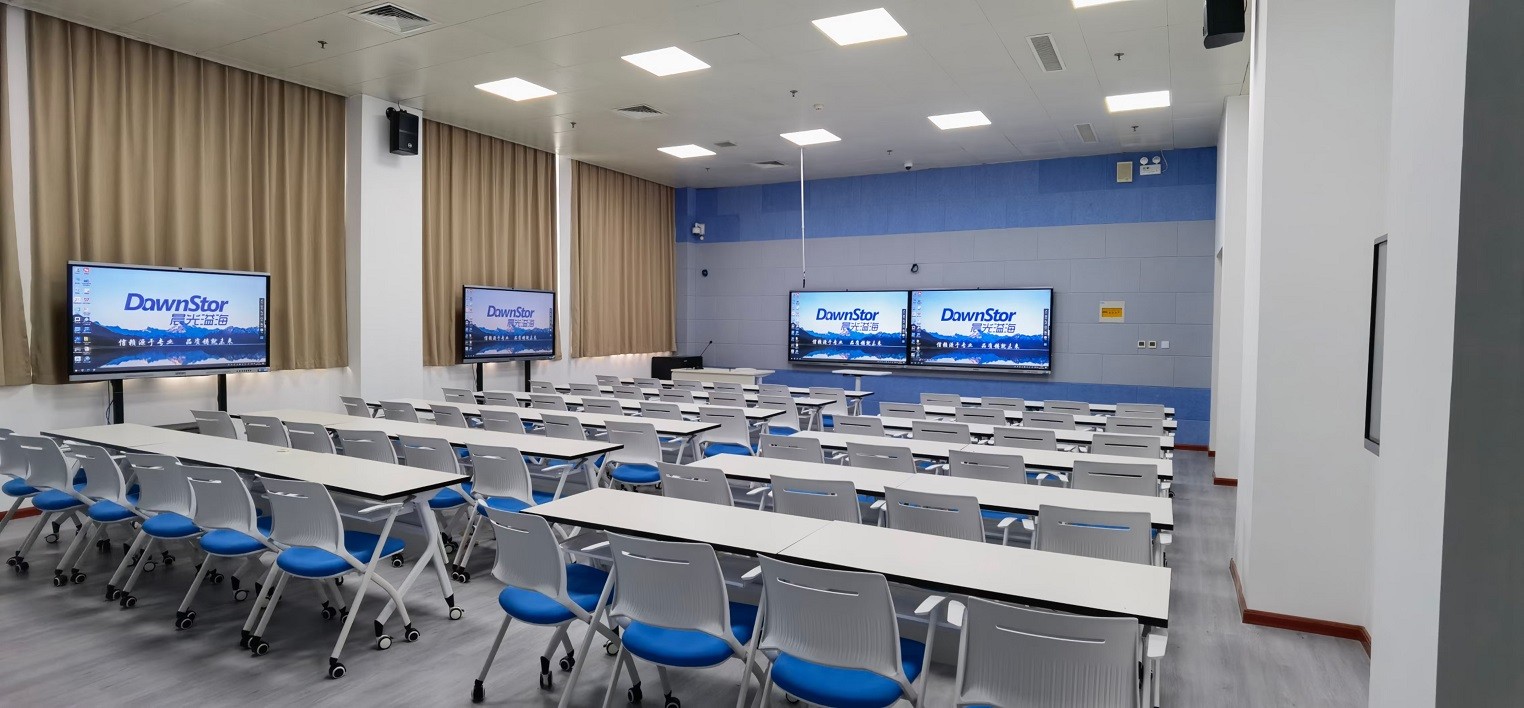 How to build a practical and beautiful training room? While different offices will have specific needs for their training rooms, each training space should contain certain elements.
Table
A
training room table
is a must for any good training room, but the type of table used will vary from room to room.
Folding tables are ideal for training spaces for meetings of all sizes. The extra folding table can easily be stored in a nearby closet and only taken out when needed. The folding table can also be spliced into different shapes such as circles, rectangles,s, and ovals according to different needs.
Clamshell desks have a top that flips up, allowing multiple desks to be nested together. This type of table usually has casters so you can roll multiple tables in and out of storage at once.
Chair
Nesting chairs, like clamshell nesting tables, have a seat that flips up against the back of the chair. This way, multiple chairs can be nested for easy transport and storage.
Stacking chairs are often used in training environments because they can be stacked on top of each other in the corners of the room and pulled out as needed.
Lecturer needs
Training room desks are not exactly needed in a training room environment, but they may be helpful for presenters who need a little extra workbench to get their work done. Training benches are usually simple, with a basic work surface and no storage space. Some training rooms may use laptop carts.
Podiums are required in most training rooms because they provide space for instructors to stand while providing space for paperwork and other supplies. A podium can be as simple as a small paper holder placed on a desk, or as complex as a large unit with lots of storage space.
AV carts are mobile AV stands that hold equipment such as projectors, laptops, and TVs. Due to the technical nature of sharing information in a group setting, your training room may require at least 1 AV cart.
Whiteboards and projectors are almost always used in training room settings. The size of the whiteboard will depend on the size of the training room, but your presenter will want something to write on and project on in order to convey information to the group.
Aesthetics
Accessories and decor will help bring the space to life. You might want to add a wall clock to the back of the room so the speaker can tell you how much time is left. In addition, decorations and accessories such as wall art, bins, storage carts, table, and chair carts will all play a role in your training room.
The above is a brief introduction to the furniture needed for the training room. If you want to customize or purchase the table, chairs, or podium for the training room, please
contact us
.
Dingyou Office Furniture
is a professional
custom training tables and chairs manufacturer
with 18 years of experience. It mainly produces training desks and chairs, smart classroom splicing desks and chairs, and can be used in schools, governments, enterprises, training institutions, and other scenarios. Every year, we insist on participating in office and school industry exhibitions, focusing on one product field and gaining more customer recognition and support. We sincerely look forward to your consultation, we are willing to be a member of your solution to your needs and achieve the win-win cooperation!