The Benefits of Folding Conference Tables
Folding conference tables
are portable. This means they are easy to set up, easy to move, and easy to store when not in use. They can be moved from room to room, or even within a company or campus if needed. This makes them ideal for when space is limited or when the furniture needs to be moved.
The folding nature of these tables means they are very easy to clean. All you need is a damp cloth or sponge and water, which means you can wipe down the table after each use without worrying about using chemicals or sprays on it. This makes them ideal for environments where food may be present, such as cafeterias and restaurants, but also for offices and offices where spills can occur because a coffee or water bottle is accidentally knocked over.
Folding conference tables save space because they can be stored easily and quickly. This makes them ideal for small classrooms or meeting rooms.
The folding table has wheels for easy movement. They also have handles on the side so one person can easily carry them. When they're not in use, they can be stored in a closet or under a countertop, saving space in a classroom or office.
One of the greatest benefits of folding tables is that they are easy to store when not in use. They can be folded up to take up less space than a traditional table or chair and stored out of sight until they are needed again. This makes them very convenient, as they don't take up much space when not in use, and can be quickly stowed away if you need more space for something else at the time (like an activity).
Folding tables are an affordable option compared to other types of meeting tables because they are less expensive than most types of permanent meeting room furniture options. You can save money by buying a folding conference table instead of more permanent furniture options like glass or wood conference table tops that may not fit your budget or classroom decorating scheme.
Folding tables come in many different sizes, including long tables that can accommodate many people at once or small tables suitable for small groups or individuals. Some legs fold under so they take up less space when not in use, such as during storage. This is especially important if you have limited storage space available in your classroom or conference room.
The above briefly introduces the benefits of folding conference tables. If you want to buy it, please
contact us
.
Dingyou Office Furniture
is a professional
custom training tables and chairs manufacturer
. It mainly produces training desks and chairs, intelligent classroom splicing desks and chairs, and can be used in schools, governments, enterprises, training institutions, and other scenarios. Every year, we insist on participating in office and school industry exhibitions, focusing on one product field and gaining more customer recognition and support. We sincerely look forward to your consultation, we are willing to be a member of your solution to your needs and achieve win-win cooperation!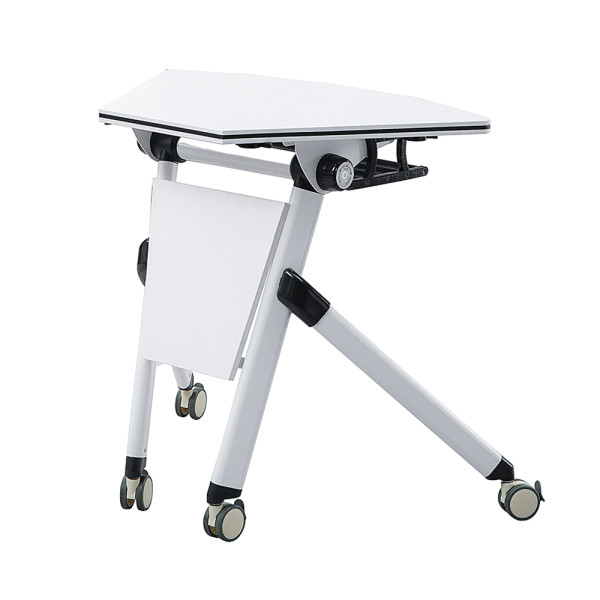 This collapsible training table can be customized in color and size, and can be transformed to suit different scenarios.