7 Reasons Why Having a Good Office Chair is Important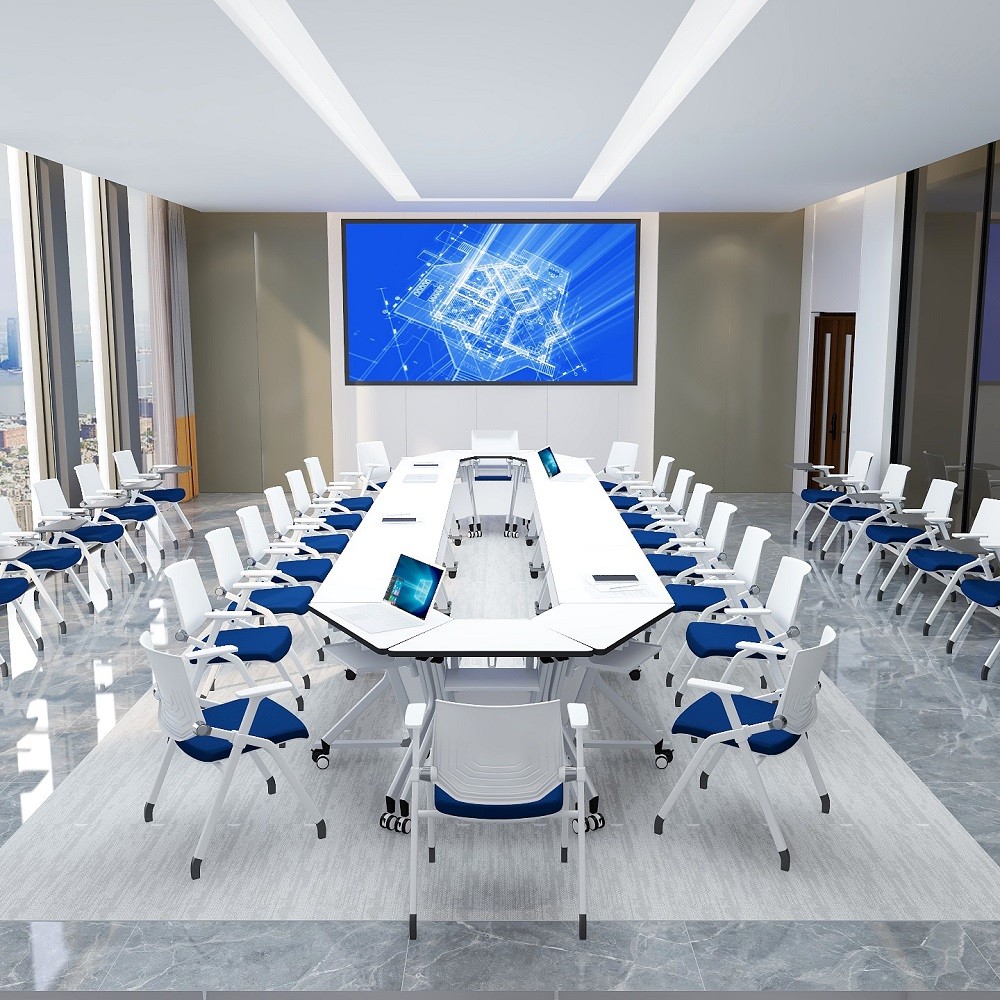 Many of us spend up to 40 hours a week in the office, during which time we spend most of our time at our desks, relying heavily on the ergonomic design of our trusted office chairs. Spending so much time in a poor-quality chair can cause all kinds of problems in the long and short term. In this article, we'll discuss why having a good office chair is so important to help us stay happy, healthy, and productive at work.
1. Improve communication and collaboration
The innovative mechanism of the modern, ergonomic office chair allows team members to move around the office with ease and freedom. This means communication and collaboration between desks are easier, and chairs can easily be pushed into meeting rooms for quick catch-ups and brainstorming.
2. Encourage good posture
The office chair is equipped with many features to ensure that the user does not suffer any lasting strain or injury. Adjustable height, lumbar support, and high-quality materials are all features of a good office chair and play an important role in maintaining the correct sitting posture for us at work. Poor posture can cause neck, back, shoulder, and leg strain, leading to low morale and additional health costs. Maintaining good posture and staying out of pain helps us show better stamina and concentration during long hours at the office.
3. Improve comfort
Modern chairs are designed with features that allow employees to adjust the chair to their individual needs, meaning everyone in the office can sit comfortably. A poor-quality chair may work for some people but not for others, meaning half of the people in the office are uncomfortable during the day's work. Comfort comes with a lot of benefits. For example, it increases motivation and morale while reducing distractions.
4. Create a productive work environment
We've touched on this, but providing a good office chair helps create a productive work environment. No one can perform at their best when battling pain day in and day out. A good office chair is ergonomically designed to help meet the individual needs of each employee, keeping them comfortable and productive during working hours.
5. Promise longer service life
Buying a good office chair can lead to a longer lifespan and less maintenance than cheaper alternatives. Regularly replacing broken chairs is not only an unnecessary cost but an inconvenience for both employees and employers. A quality office chair is a worthwhile investment that can help everyone get through the day without distractions.
6. Create a professional image
An office full of old time-tested office chairs looks unprofessional. This creates a negative impression on visitors who may be potential customers and reduces employee productivity. We can all work better in a satisfying work environment, and having a quality office chair is important because it helps build a professional brand image and encourages employees to stay motivated and take pride in their workplace.
7. Show appreciation for your team
Employees like to feel valued by their employers when they put in their time at work. Every team member wants to feel comfortable at work, and investing in an ergonomic office chair will keep morale high and help them feel that appreciation. Making employee health a priority will result in a more productive office.
The above introduces the importance of having a high-quality office chair. If you want to buy an office chair, please
contact us
.
DINGYOU Office Furniture
is a professional
custom office furniture manufacturer
. It mainly produces desks and chairs, intelligent classroom splicing desks and chairs, and can be used in schools, governments, enterprises, training institutions, and other scenarios. Every year, we insist on participating in office and school industry exhibitions, focusing on one product field and gaining more customer recognition and support. We sincerely look forward to your consultation, we are willing to be a member of your solution to your needs and achieve the win-win cooperation!