Why the Right Office Chair Can Boost Your Productivity?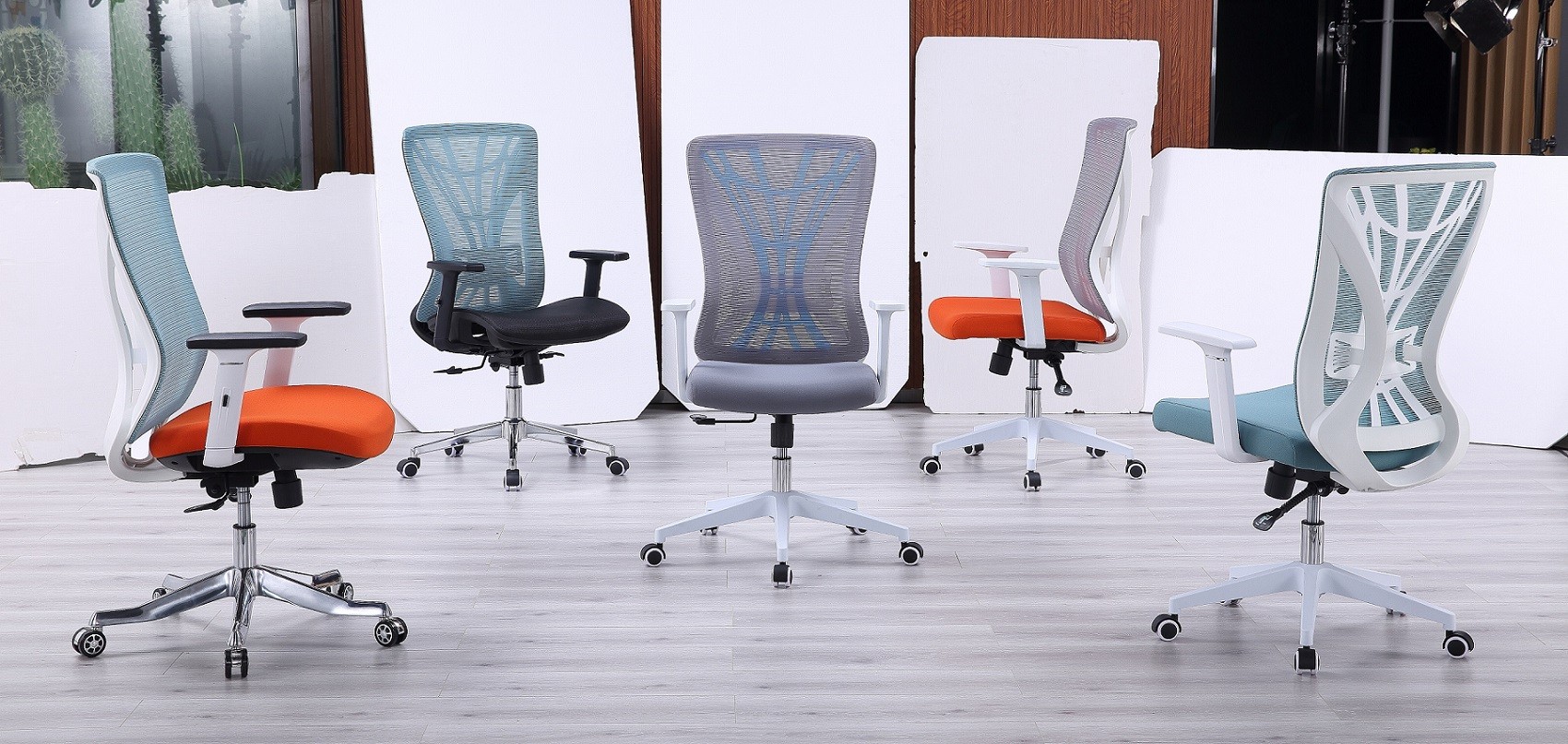 Whether you have a beloved home office to comfortably stay in, or have to venture out to the building where you work to start your project, everyone who sits at a desk knows the trials and tribulations of an office chair. Some are comfortable, some are really uncomfortable, and some are specially designed for your body. If you're interested in ergonomics and office chairs, head over to this blog post to learn how to choose the perfect chair. Today, however, we focus on why choosing the right office chair is so important, and how this decision can affect your work ethic.
Of course, the easiest answer is to be comfortable at work. That's really important, but your chair affects other things too. For example, if you're uncomfortable, you can't enjoy working. This can have serious implications for your productivity and job satisfaction - a path no one wants to take. Research has actually been done on this particular topic. Findings? Those employees who worked in an ergonomic environment were 17.5% more productive compared to a non-optimized environment. So, let's explore some of the ways a quality office chair can boost your productivity!
Comfort = Happiness
As we mentioned before, if you're comfortable at work, you'll automatically be happier. An ergonomic office chair can solve all your back and shoulder problems. Slouching and poor posture are also important parts of workplace comfort, but having the right chairs can make these issues easier to deal with. So once you get your body out of the way and feel comfortable doing your job, you will naturally be more able to get the job done. Not only that, but you'll feel respected by your employer and have a good time enhancing your workplace relationships! It's a win-win for everyone.
Less Rest Time
If you have a lot of physical issues with your office chair, you may need to call in sick for a few days to relieve the pain. Nobody likes taking a day off, but by the same token, it's easier to take a sick day if you know you'll only be there to be uncomfortable. Working from home may be a better option for those who hate sitting at a stiff desk, but that doesn't necessarily mean greater productivity! Getting to work and minimizing sick days can help keep projects going and maintain good communication between you and your colleagues.
Appropriate Support Concentration
While we've been talking about comfort, the concept is actually a bit more complicated. When we mean comfort, we usually mean support. Come to think of it, the bed at the Premier Inn is comfortable. But it would suck to keep doing your job! You just want to get a good night's sleep... Anyway, get the fantasy out of your head and you can now see why it's important to have a good mix of comfort and support. You want to be comfortable enough to be happy, but supportive enough to maintain good posture and keep you from falling asleep! If you want to increase your productivity, it's all about focus.
Feeling Inspired
Maybe by now, you realize how important a really good office chair is. It doesn't matter where you work - if you have to sit at a desk for hours, you need to keep all the factors we discussed in mind. If you want to buy office chairs, please
contact us
.
Dingyou Office Furniture is a professional
custom training desks and chairs manufacturer
. It mainly produces training desks and chairs, and smart classroom splicing desks and chairs, which can be applied to schools, governments, enterprises, training institutions and other scenarios. Persist in participating in office and school industry exhibitions every year, focus on one product field and gain more recognition and support from customers. We sincerely look forward to your consultation, we are willing to be a member of you, solve your needs, and achieve the win-win cooperation!