Why Do School Furniture Like to Choose Students' Liftable Movable Desks and Chairs Now?
Desks and chairs are one of the most important learning equipment for children on campus or at home and have an important impact on children's health and learning. Of course, children's desks are currently divided into liftable and movable desks and fixed desks.
Of course, these conditions also need to be met.
1. Practical and durable. The first thing that desks and chairs must have is practical durability because the desks and chairs used by students must not be replaced every three days. Therefore, the quality of desks and chairs must not be too bad, and the comfort level must pass the test. Otherwise, students will be affected by the uncomfortable desks and chairs when they are listening to the class. Buying a high-quality desk and chair will have a multiplier effect on the improvement of students' grades;
2. Mobility, the quality of school chairs is better, but the weight must not be too heavy, because if it is too heavy, it is very inconvenient to move. Usually, the desks and chairs can be moved as long as they are not slightly touched.
Students can lift and move the desks and chairs at the same time as the height can be adjusted: According to the survey, if the height of the desks and chairs is much different from the height of the students, it is likely to cause skeletal developmental deformities, hunchbacks and other phenomena. There is a big difference between them, so a fixed height is not advisable. The best way is to use desks and chairs with adjustable heights so that students can adjust the height to the appropriate height according to their actual situation.
Generally speaking, the appropriate height of desks and chairs should be suitable for people to produce two verticals, that is, when the feet are flat on the ground, the thighs and calves can naturally remain vertical, and when the arms hang naturally, the upper arms and forearms basically vertical, according to the survey, this is beneficial to the health of users.
The students' lift desks and chairs can meet the above requirements. The advantages of the
school chairs
are very obvious, that is, the height of the desks and chairs can be adjusted manually, which can be used by students of different heights. With such a lift desk and chair, the student's class status will be much better, and it will not easily cause fatigue to students, nor will students cause myopia or other various diseases.
The above briefly introduces the necessity and benefits of raising and lowering movable school chairs. If you want to buy smart school chairs, please
contact us
.
DINGYOU is a professional
custom school tables and chairs manufacturer
with 18 years of experience. It mainly produces training desks and chairs, smart classroom splicing desks and chairs, which can be used in schools, governments, enterprises, training institutions, and other scenarios. Every year, we insist on participating in office and school industry exhibitions, focusing on one product field and gaining more customer recognition and support. We sincerely look forward to your consultation, and we are willing to be one of your members to solve your needs and achieve the win-win cooperation!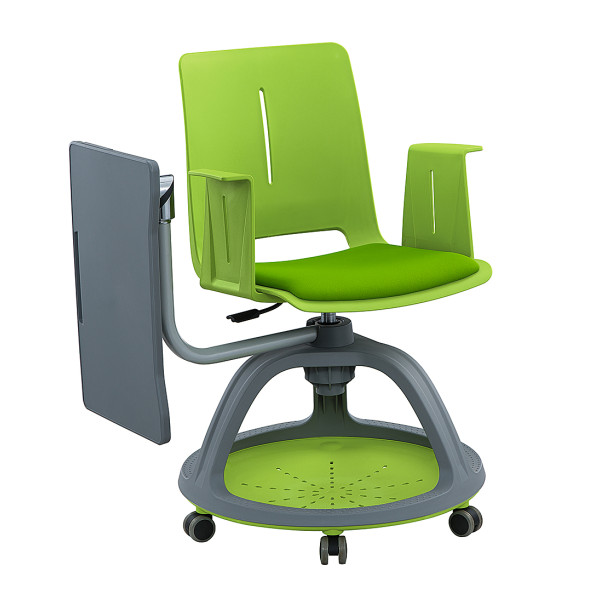 This node chair with an oversized writing board replaces the traditional table, making the space larger and more versatile.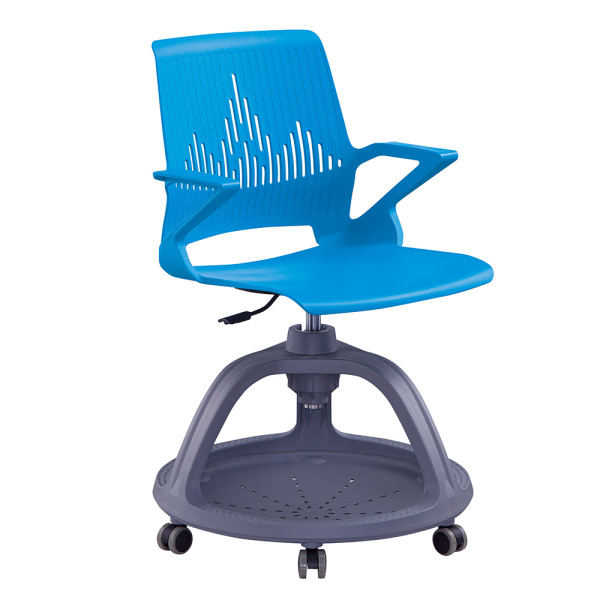 Not only does this node chair come in 6 colors, it also comes in a choice of writing pads and square bases.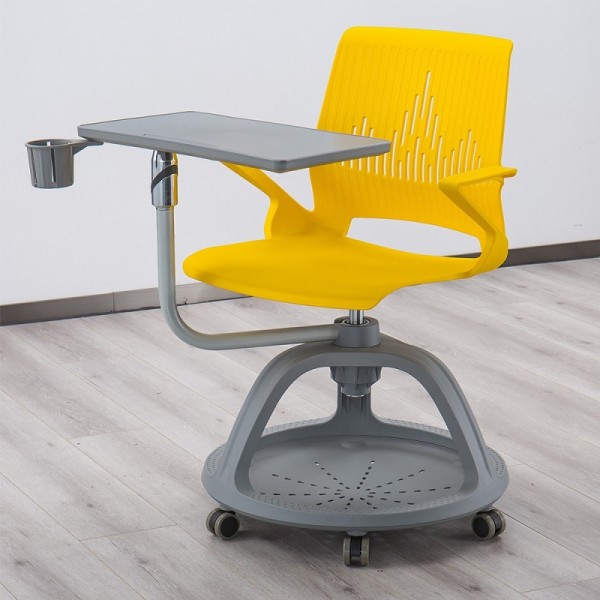 A multifunctional node chair that adapts to a variety of scenarios, with a variety of colors and configurations to choose from!