The Advantages of Training Tables and Chairs and How to Choose Training Tables and Chairs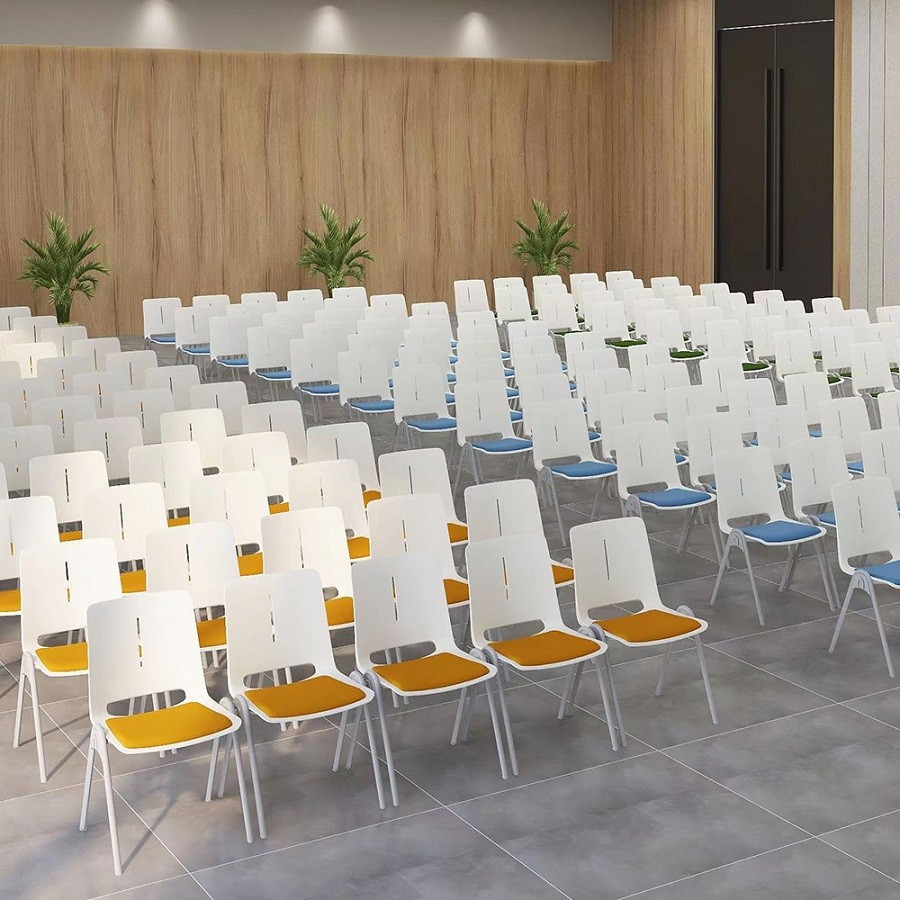 For the training room, it is necessary to choose some tables and chairs that are more convenient to place. Training tables and chairs are a good choice. The
training chairs
and
tables have the advantages of small size, high space utilization, easy portability, safety, and easy disassembly. use. When purchasing training tables and chairs, pay attention to observing the details, etc. The following is a detailed introduction to you.
The advantages of training desks and chairs
1. Small size, economical, and high space utilization efficiency
Folding training chairs are of special significance for the most efficient use of spaces in schools, businesses, factories, warehouses, hotels, gymnasiums, and housing. For example, the folding of training rooms, dining rooms, etc.
2. Easy to carry
Some products are small and multi-purpose due to the special design requirements, and the folding training chair is one of them, which is easy to carry.
3. Safety
The sharp parts of some training chairs not only reduce the space after folding but also ensure the safety of carrying.
4. Easy to classify and use
Folding exercise chairs in different shapes are easy to sort and use.
5. Easy to load and unload
The folding training chair is small in size and flexible in movement after folding, which is convenient for storage and transportation.
6. Conducive to standardized design and production
Since most parts of the folding training chair are the same, and many parts are symmetrical, only some parts need to be processed to improve work efficiency and reduce labor intensity.
Recommendations for choosing training desks and chairs
1. The style of the training table should not be too fancy and frivolous and have too many colors. After all, it should be used in a training meeting to have a serious atmosphere.
2. If you buy a training table that can be adjusted and moved, the flexibility will be much better so that it can be easily used by people of different ages.
3. Pay more attention to the details when purchasing, and see if there is a gap in the welding of the training table. If there is a gap and it is not smooth, then do not choose it.
4. If the table has a folding function, it will be better, and more space can be placed. The folding part should be easy and comfortable, neither too tight nor too loose, just right.
5. It is very important whether the training table is firm and firm. When purchasing, use both hands to shake the entire table back and forth, left and right, and shake it firmly, indicating that the frame is good.
6. The size is also very important. The size of the table should be selected according to the space of the company and school. After all, there are still many styles and models of the table.
7. When buying a training table, you should pay attention to the color matching problem. You should choose according to your own space environment and the required atmosphere, so as to meet the environmental requirements. Now basically, there are more choices of modern fashion.
The above describes the advantages of training tables and chairs in detail and how to choose the right training tables and chairs. If you want to buy training tables and chairs, please
contact us
.
DINGYOU Office Furniture
is a professional
custom training tables and chairs manufacturer
. It mainly produces training desks and chairs, smart classroom splicing desks and chairs, and can be used in schools, governments, enterprises, training institutions, and other scenarios. Every year, we insist on participating in office and school industry exhibitions, focusing on one product field and gaining more customer recognition and support. We sincerely look forward to your consultation, we are willing to be a member of your solution to your needs and achieve the win-win cooperation!