Focus On The Development And Manufacture Of Training Tables And Chairs For 18 Years
Is the foldable training table suitable for school and company?
Is the foldable training table suitable for school and company?

Usually training rooms or classrooms have activities for arranging discussion groups, and traditional desks and chairs will be reassembled. Most of them are rectangular desks and chairs. It is really troublesome to splicing together to form a small group discussion.
Most of the discussion tables in the company are also rectangular, which is actually not conducive to discussion. For this reason, the smart classroom group discussion table of Dingyou Furniture appeared, which is convenient for many companies and schools to use.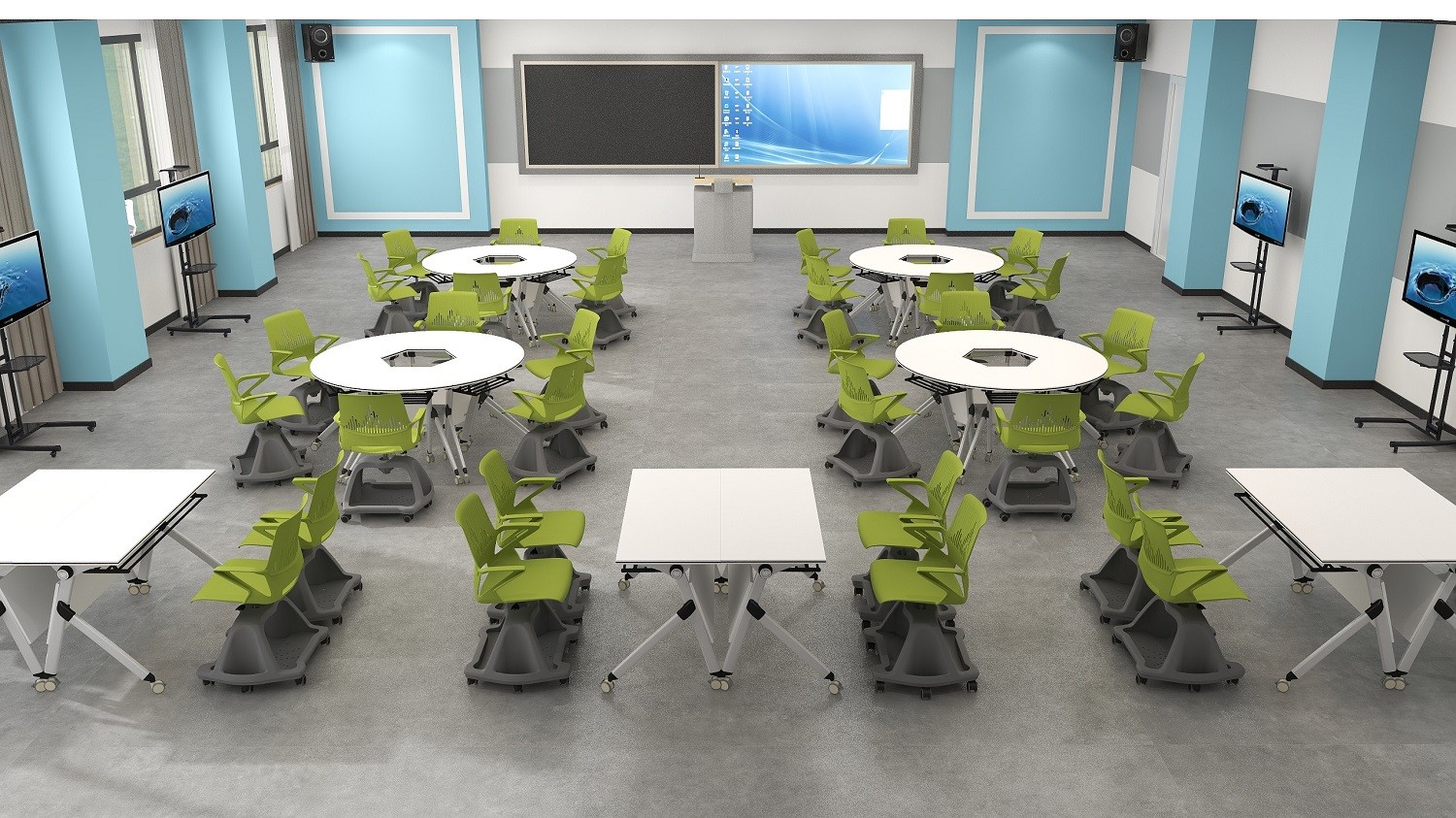 Most of the smart classroom group splicing tables are hexagonal, and most of them are round. A hexagonal discussion table can accommodate at least six people. It is common for a group to have six members, so a hexagonal discussion table is suitable. The size of the round desks and chairs depends on the size. A large round discussion table can naturally accommodate more people, and a small round table will be less. In addition, there are fan-shaped discussion tables. These discussion tables have one characteristic, that is, they are durable, can be freely combined, folded, and have rich colors. The combination will highlight the youthful vitality or simple atmosphere of the office and conference room.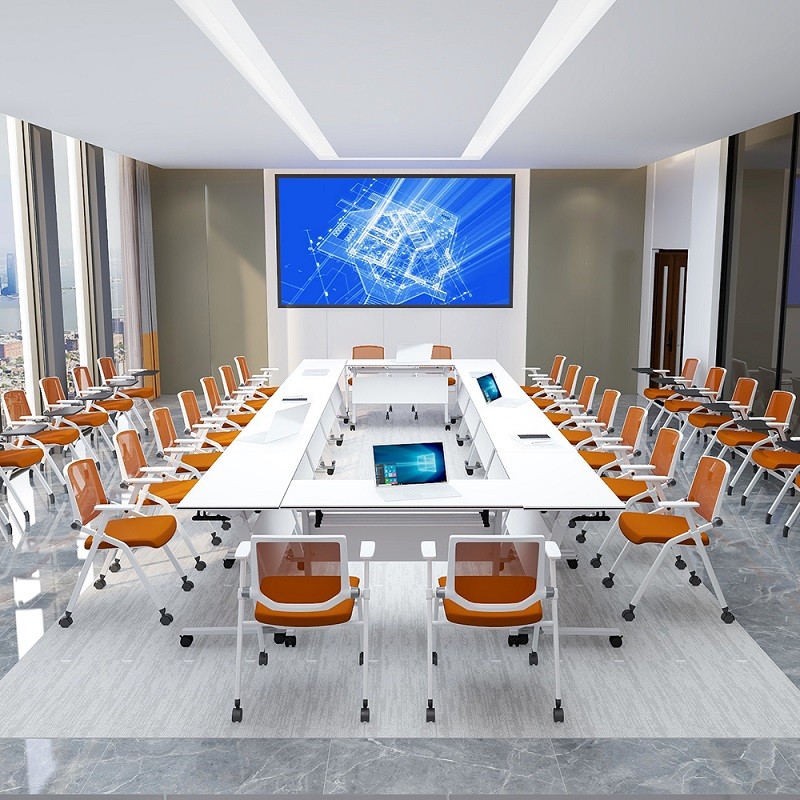 Please send your message to us
Dingyou Furniture can provide you with the support of training tables and chairs, school tables and chairs, office chairs and other furniture products. Please tell us your engineering requirements and quantity. We can design schemes and renderings for you free. We sincerely look forward to your inquiry!